Our test construction service stands us apart from our competition.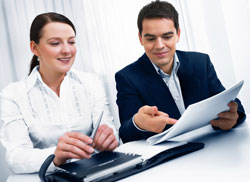 When assessing candidates for selection and placement, Kendall Want Associates ensure our claims are supported by statistics and scientific methods. We create tests specifically for individual businesses, analysing where and how particular behavioural improvements can be made.
This makes staff selection, placement and development easier, and:
removes any uncertainty using standardised tests unrelated to your business, and
ensures a high success rate implementing specifically tailored strategies once analysis has taken place.
Along with our customised occupational tests, we offer advisory training and statistical support.
Customised staff performance and business enhancement tools
At Kendall Want Associates, we create tools that enable you to measure the following areas related to workplace performance:
*new* custom competency screening
creativity and change orientation
teamwork skills
occupational stress
management and leadership competencies
motivation indicators
emotional intelligence.
Test norming and benchmarking
Test norming is a critical piece to knowing and understanding business HR performance standards, and also as a means to set benchmarks. We see norming being one of the least informed areas in assessment today, and yet this facet of testing is essential in order to derive accurate test results and outcomes.
Far more effective than testing with standard norms or broadly supplied industry benchmarks, our test norming is supported with validation studies. We use psychometric methods, performed by our team of accredited psychologists, who can prove findings, rather than making general assumptions.
Please view our case study  to see how our test construction methods have helped our clients.