Staff retention is about finding the right employees for your organisation and keeping them.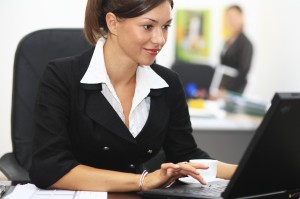 After all, employees who are mentally engaged and supported in the workplace are more likely to feel an affinity with that environment. This typically develops a higher level of motivation and increased productivity.
Our retention strategies are carried out during all stages of employment, from selection and placement, through career progression and personal development.
From the beginning, we conduct psychometric assessments on potential employees to gauge how compatible they will be with your workplace and practices.
Our tools measure:
emotional intelligence
leadership and managerial competencies
teamwork skills and working styles, and
creativity and change orientation.
Providing informed advice to employers based on these tests ensures everyone benefits from finding the right match.
Once you have invested time and resources training new staff, the focus is on staff retention. Through the employee life cycle, our team can:
ensure new employees are supported during their transition into your workplace,
equip new and existing employees with helpful learning tools, motivating them to perform to their best ability, and
foster healthy working relationships between employee and employer to provide mutual fulfillment.
Please contact us to find out how we can help your organisation retain staff.