Finding a candidate who is the perfect fit for your workplace can be a daunting task.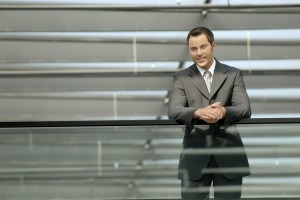 Assessing one's working style, behavioural preferences and professional expectations is just as important as finding someone with the right skill set.
Staff selection
Using scientifically proven assessment methods, our team of psychologists analyse your shortlist of candidates. We examine or conduct:
occupational personality profiling and aptitude testing
vocational interests and career values
quality of life issues, and
occupational stress and coping mechanisms.
Our psychological strategies help you find the best candidates by:
providing accurate measurement related to staff performance,
identifying leaders who stand out from the pack (including those who flourish with leadership training),
being aware of personality-fit blind spots which often serve to undermine expectations.
We also save you valuable time and effort in the recruitment process by targeting potential behavioural problems the first time.
Staff placement
To ensure your new employees make a seamless transition into your organisation, we're able to monitor placements with various follow-up strategies which increase the chances of longer term success in the job, thus improving staff retention.
Please view our case study  to see how we have helped clients with staff selection and placement services.