Mutually beneficial working relationships are vital to any successful workplace.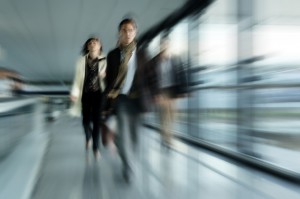 As employers, it's important to equip your staff with the right tools to develop and grow within your organisation. This boosts team morale and improves the effectiveness of your workplace.
At Kendall Want Associates, we offer career development and career transition services to help you look after your employees – regardless what stage of the employment life cycle they are at.
Career development
Our expertise encourages professional progress in your workplace. Your staff will learn how to perform better in their roles through a range of leadership and team development programs we offer.
These programs help employees:
analyse how to work in teams more effectively
align their individual goals with those of their organisation, and
solve conflict in the workplace to enhance performance and happiness.
Career transition and outplacement
When tough business decisions need to be made, employees are often unfortunately faced with redundancy. However, this can be turned into a positive for both parties if the process is handled with insight, understanding and care.
We help employers look after their employees, and give their staff the best tools to transition into a new role. As psychologists, we assess strengths and development needs through behavioral testing, then utilise this information in various ways to assist the transition along a renewed career path.
Please visit our case study  to see how we have helped clients in the past.