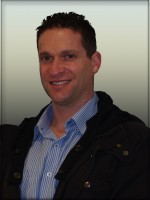 Principal | Business Services
Richard is a co-founder and principal of Kendall Want Associates. His background in psychometrics, statistical analysis and business management set the basis for KWA's foundations: objective analysis of how personality, style, motivation and aptitude affect the ways that people interact within the workplace, and subsequent performance efficacy.
Richard is an organisational psychologist with training and experience in the psychology of performance and human behaviour. In a career spanning more than 20 years he has consulted to numerous agencies, executive outplacement firms as well as to boards and senior management in some of Australia's largest and well known corporate companies. He has spent many years understanding how to translate the science of behavior to the corporate world, and coaching fundamental but effective behavioural principles to business owners and top level senior executives on how to influence others. He has also been involved in several large scale business integrations and culture transitions through the course of his consultancy.
His training and private practice in the area of clinical psychology has also enabled Richard to gain a more comprehensive grasp of the motives and interests of those with whom he works. Having moved and worked between South Africa, the UK and Australia has afforded valuable personal and professional experience between these different environments.
He manages business services, product development and large project scoping.
Richard loves the outdoors and sporting activities, most of which is shared with his young children, whether it be soccer refereeing and coaching, or supporting! He enjoys any downtime possible which includes yoga and meditation.
Please feel free to contact us via email or if you prefer to talk to someone:
Call us on: (03) 9527 5443