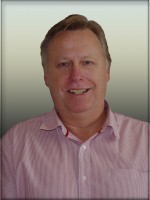 Registered Psychologist (Organisational)
Peter has 30 years experience in recruitment, career transition and HR management, including ER/IR. This experience has been gained, initially in steel manufacturing and in consulting to a wide range of organizational clients and sectors; e.g. energy, engineering, FMCG, packaging, vehicles, logistics/supply chain, financial and healthcare services.
He has developed expertise in search-led recruitment, particularly for senior specialist and leadership roles, relying on extensive networks and promotional techniques geared to promote each opportunity. His approach to career transition includes individualized behavioural assessment, job-market analysis, profile & resume customization and, applying a mentoring style to assist evaluate and secure new employment career openings.
Peter's qualifications include a B. A. (Hons) and a Grad. Dip. Business. His sporting interests include Coaching at Little Athletics Sandringham (and Life Member) and Club Secretary/Board Member of St Bedes/Mentone Tigers Amateur Football Club. He enjoys wine appreciation, golf and tennis.
Please feel free to contact us via email or if you prefer to talk to someone:
Call us on: (03) 9527 5443