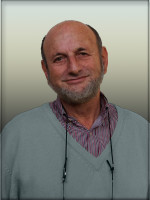 Executive Coach and Mentor
Mike brings an understanding of different business cultures and how they impact people, which has come from working with leading organisations in the financial services, food, oil, retail, engineering and manufacturing sectors on a range of projects involving group facilitation, individual counselling and coaching. Developing assessment processes to identify future leaders has enhanced that insight.
Central to Mike's consulting practice is the aim of achieving the best results for the individual, and the company they work for, as a result of sharing vision and values and recognising contribution.
A member of the Australian Psychological Society Mike was pleased to serve as a State founding committee member for the Interest Group in Coaching Psychology.
Please feel free to contact us via email or if you prefer to talk to someone:
Call us on: (03) 9527 5443