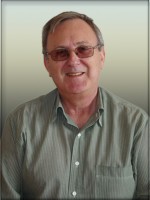 Advisor | Technical Services
Ian is a co-founder and current technical advisor to Kendall Want Associates. Ian has been involved in all facets of occupational testing, from test construction and validation through to psychological report writing and training of test users for more than 35 years. He commenced his career with the National Institute for Personnel Research in South Africa and also worked for the Australian Council for Educational Research (ACER) and Saville and Holdsworth Ltd (SHL).
Ian has offered a range of advisory, statistical, and training services to human resource professionals and test publishers, as well as psychological assessment services to industry and commerce. He has serviced countless clients over this period, including performing test validation and norming studies.
Ian's knowledge of psychometrics, testing and behavioural measurement is an extraordinary asset when facing particularly tough job challenges requiring experience, know-how and innovation in resolving problems and rolling out practical solutions.
Ian is also the senior author of the Australian Psychological Society's Supplementary Guidelines for the Use of Psychological Tests. More recently he has compiled Kendall's Australian Directory: A Comprehensive Directory of Occupational and Vocational Tests, Inventories and Organisational Survey Questionnaires.
He is also a particularly good Welsh and Scottish dancer (having won awards for his choreography of such dances) with an astonishing geographical and historical knowledge of the world.
Please feel free to contact us via email or if you prefer to talk to someone:
Call us on: (03) 9527 5443