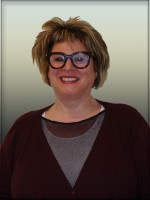 Coach & Mentor
As an Organisational Consultant and Career Coach, Renata has worked with leading business consultancies and companies in Australia and the US.  She has been in the industry for over 20 years.
A registered Psychologist since 1982, Renata now specialises in identifying the reasons organisations, teams and individuals derail as well as assisting indivuals with career coaching and transition.
She has worked with people across a very broad industry range and at every level to help them identify and understand their work environment, their roles, themselves and their business contributions. This knowledge is the cornerstone for developing capacities to work more effectively in satisfying and meaningful work.
Renata combines business experience with a deep understanding of individuals, team dynamics and organisational systems. She also provides unique skills to build sustainable individual as well as team and organisational improvements.
Current and previous clients include: ANZ, Allens Arthur Robinson, Alfred Hospital, AXA, Cadbury Schweppes, Deloitte Touche Tohmatsu, ExxonMobil, FMP Group, Fuji Xerox Australia, PriceWaterhouse, Sensis, SuperPartners and Telstra.
Please feel free to contact us via email or if you prefer to talk to someone:
Call us on: (03) 9527 5443